Introducing the Bully Buddy

The Safer Way to Treat Your Pup
This durable, easy-to-use, veterinarian-vetted and dog-approved device secures bully sticks, to prevent dogs from choking on the tail-end of the treat.
Introducing the Bully Buddy
The Safer Way to Treat Your Dog
Help Your Dog Enjoy a Safer Bully Stick Snack with Bully Buddy
This simple safety device helps prevent your chew-happy furbaby from choking on the tail-end of a bully stick.
Try our risk-free Starter Kit today.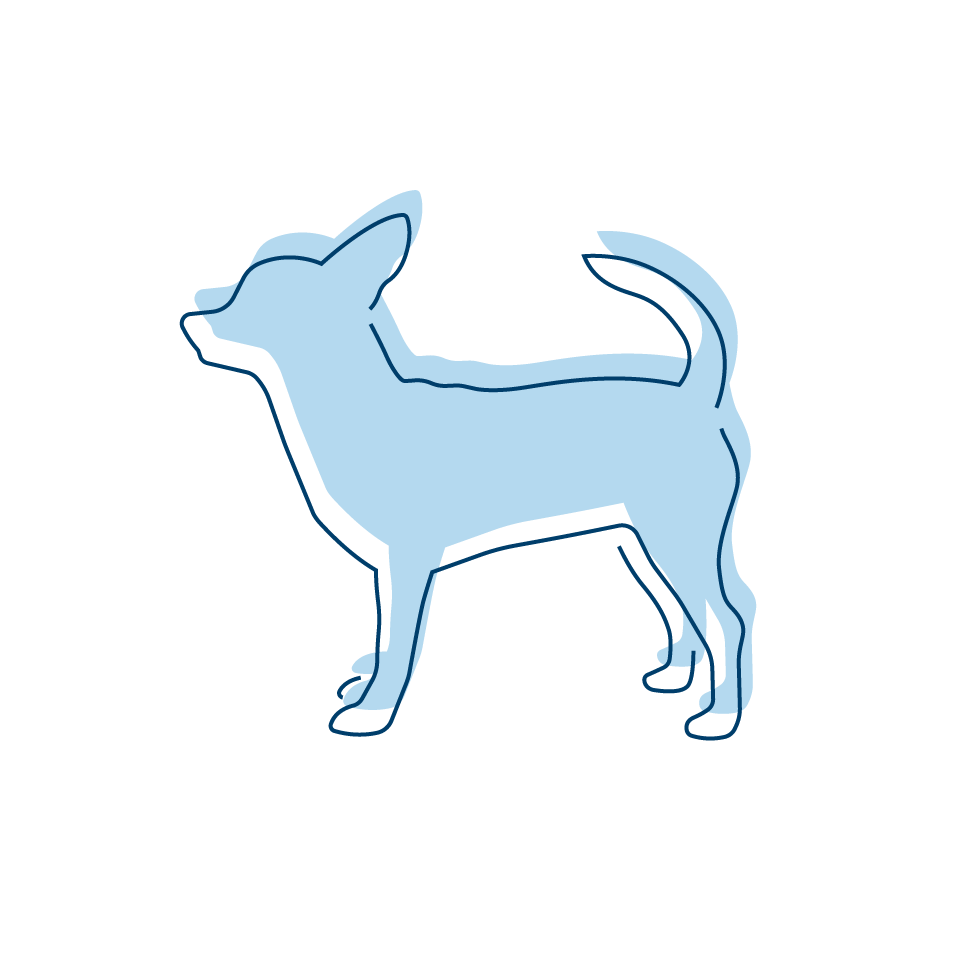 Use our size guide to match the best Bully Buddy and bully sticks to your dog. Size matters so don't skip this step!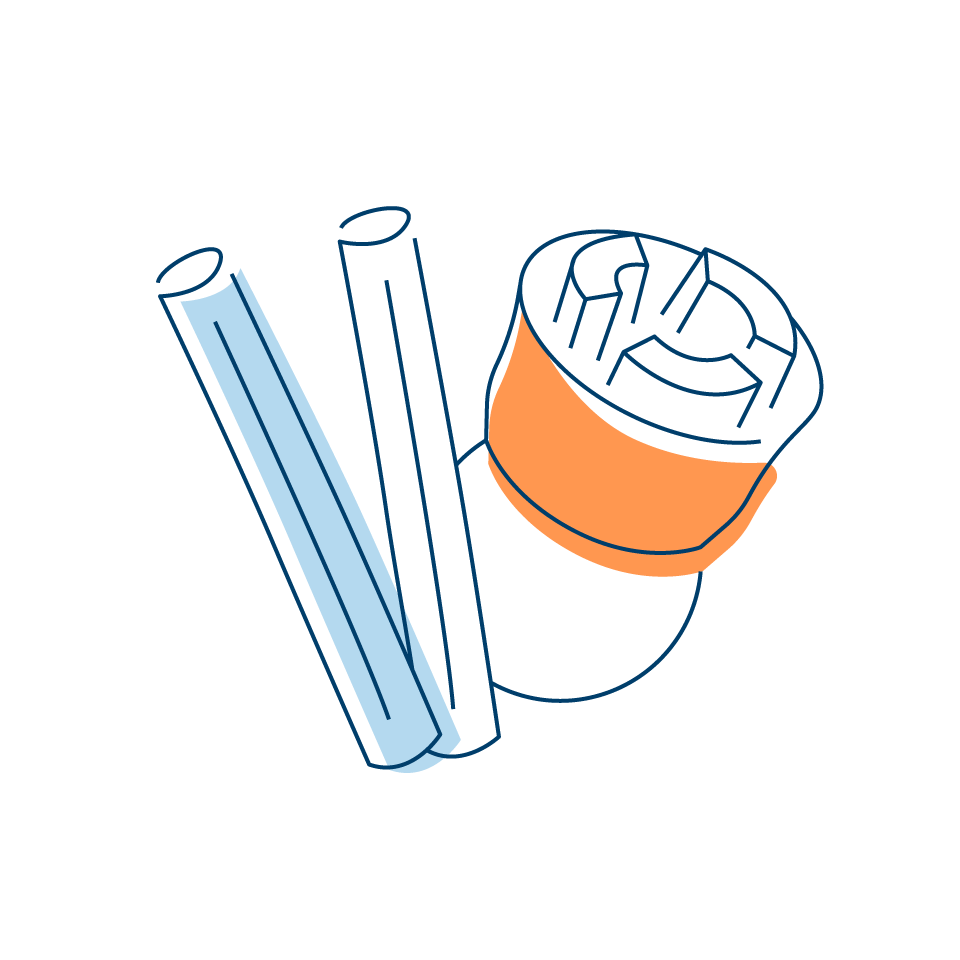 Our premium bully sticks are hand-selected for the safest fit with your Bully Buddy. Choose how many you want, and we'll hand pick them just for you.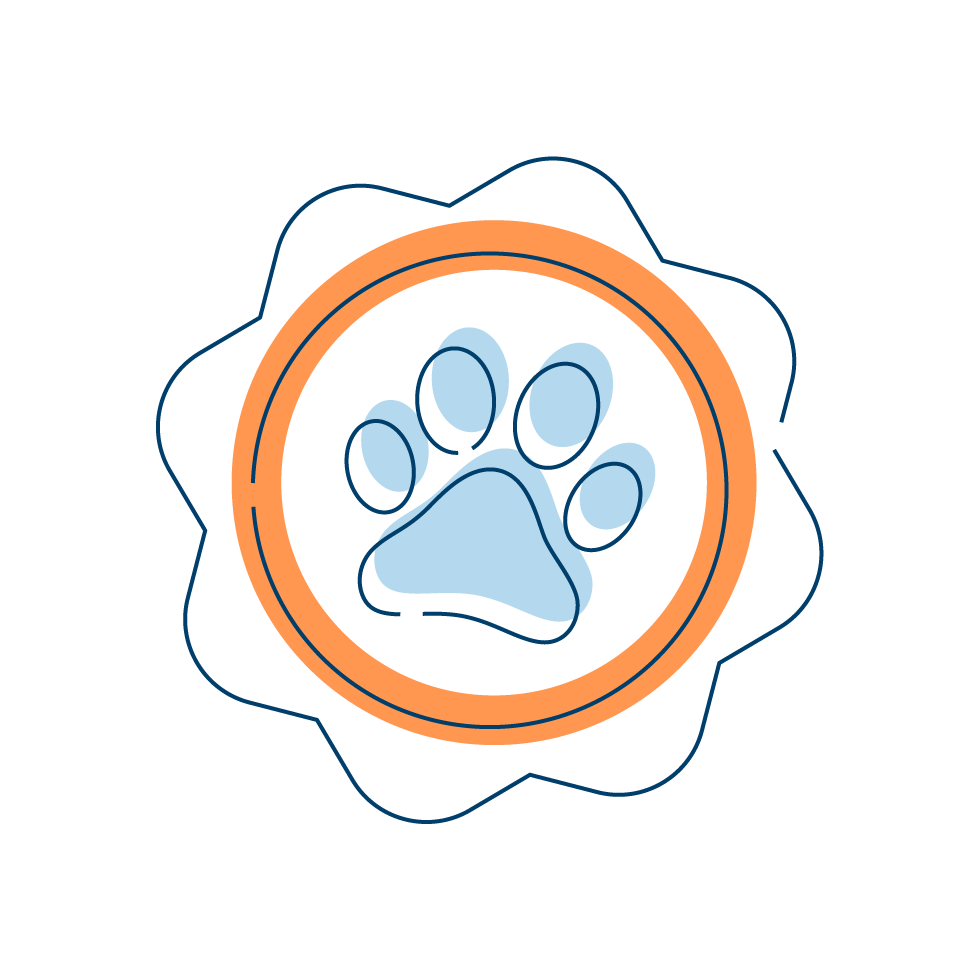 Our Easyship Plan delivers premium bully sticks to your door monthly so you never run out of the safest snack for your Bully Buddy. Free shipping - always.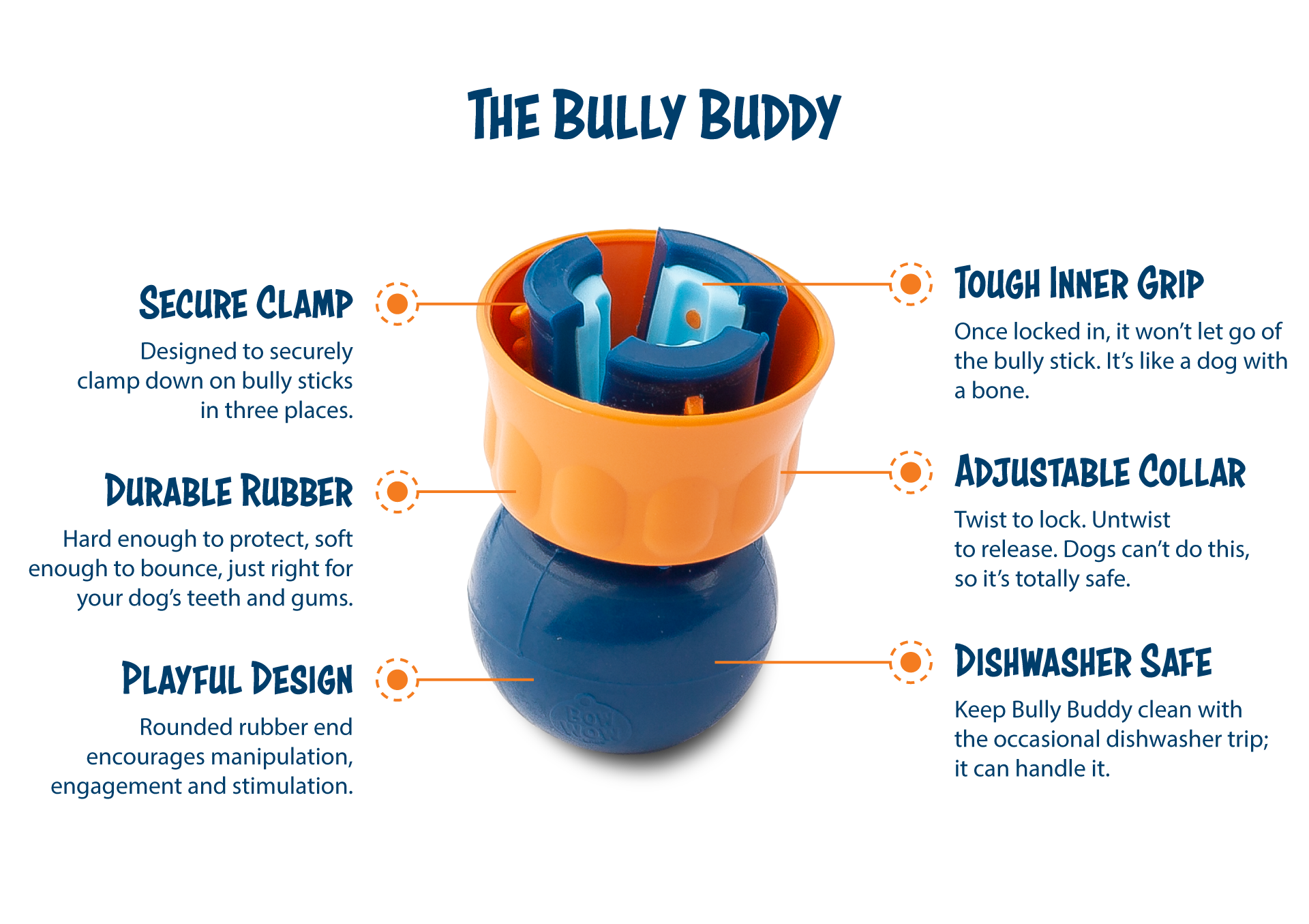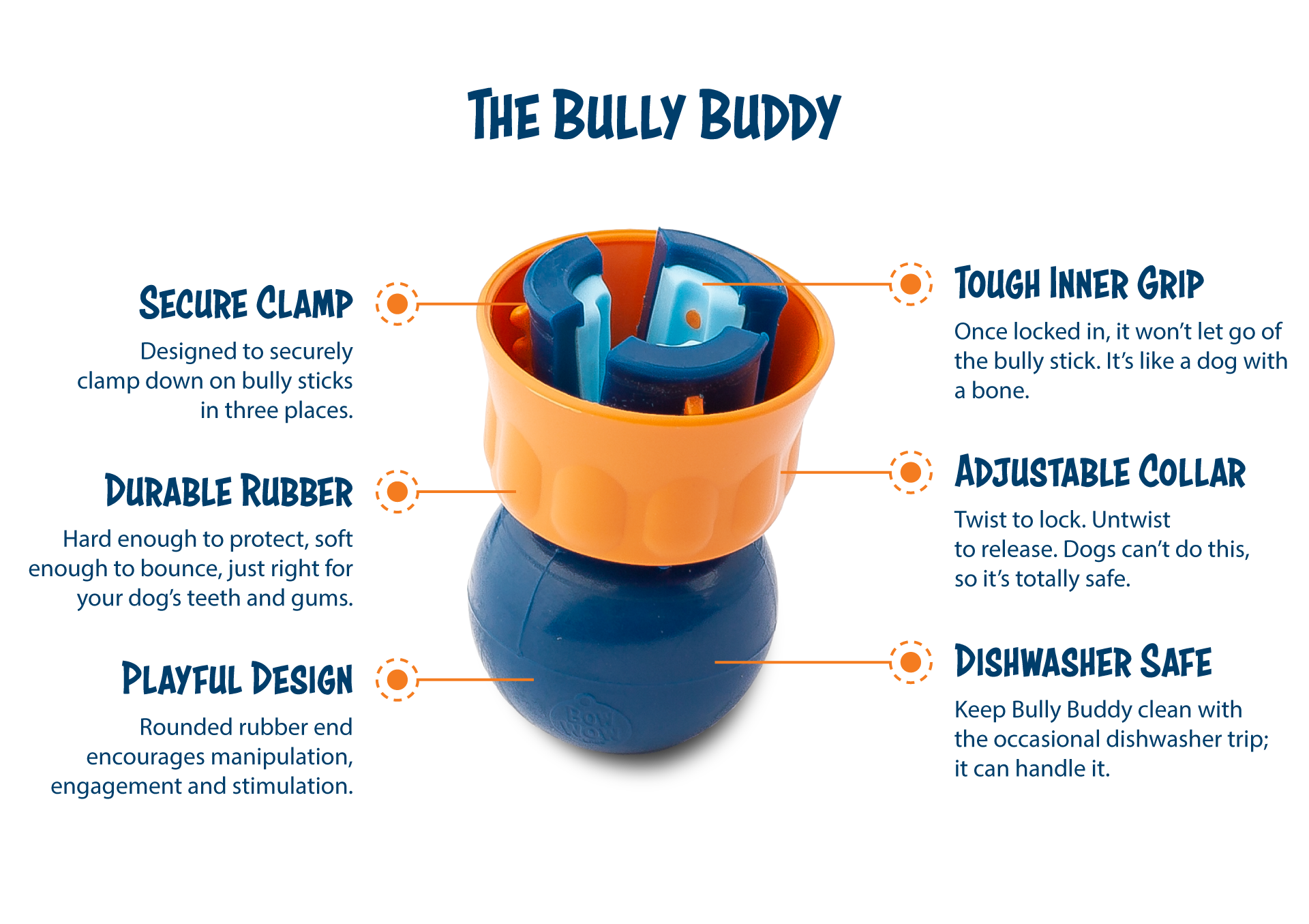 Save Big With A Starter KiT
Get everything you need to start snacking safely.
Our best deal for newbies gets you acquainted with the Bully Buddy 1, for dogs 10-25 lbs, and a sample of our premium, hand-selected bully sticks that will fit your device just right.
 

*  One Bully Buddy 1 for dogs 10-25 lbs.
*  One pack of five, right-sized bully sticks
*  One canvas treat bag
*  One Bow Wow Labs bandana
Want bully sticks delivered? Add an Easyship plan. Use code

NEW50

at checkout to get 50% off your first month.
Bully sticks come in all shapes and sizes, making it difficult to know if they'll fit your Bully Buddy properly. Our bully sticks and Bully Buddies are a pawfect match. Here's why: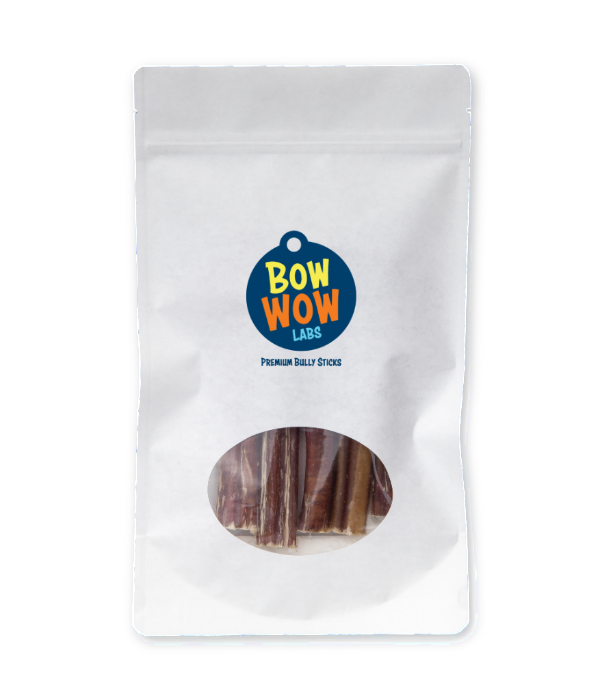 Our team sorts and selects our bully sticks by hand so you always get a pack of snacks that will work best with your Bully Buddy.
Made from 100% grass-fed cattle, our bully sticks have no hormones or other icky ingredients, ever. Now that's no bull.
Other bully stick brands add chemicals during the curing process. We don't.
Our Easyship plan gives you the convenience of at-home delivery while saving you money. Choose a plan that works best for you, and get bully sticks dropped at your door every month. Use code NEW50 to save 50% on your first month and 5% on every month thereafter. Includes free shipping.