The Safer Way to Treat Your Dog
Sign up to receive your bully sticks on a monthly basis and keep fido happy. Use coupon code SAFECHEW and save 50% off the first month's subscription.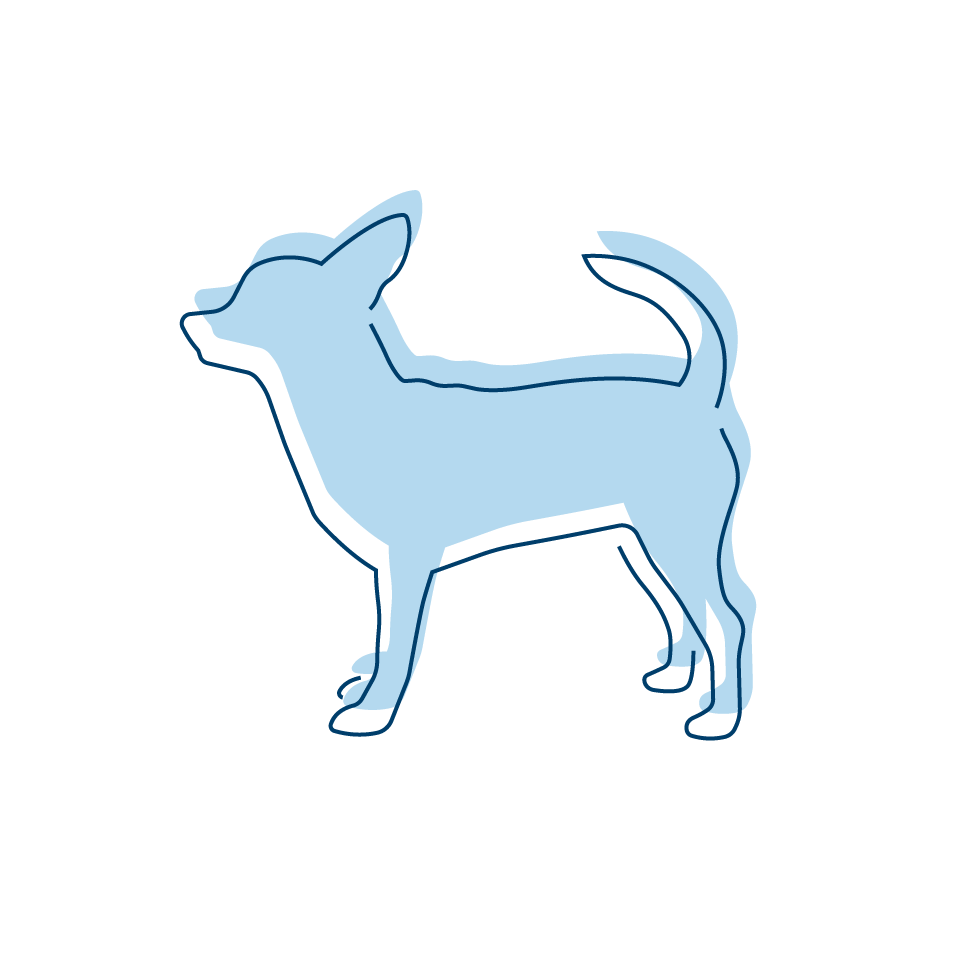 TELL US ABOUT YOUR DOG
We'll match your dog to the right sized Bully Buddy and bully sticks.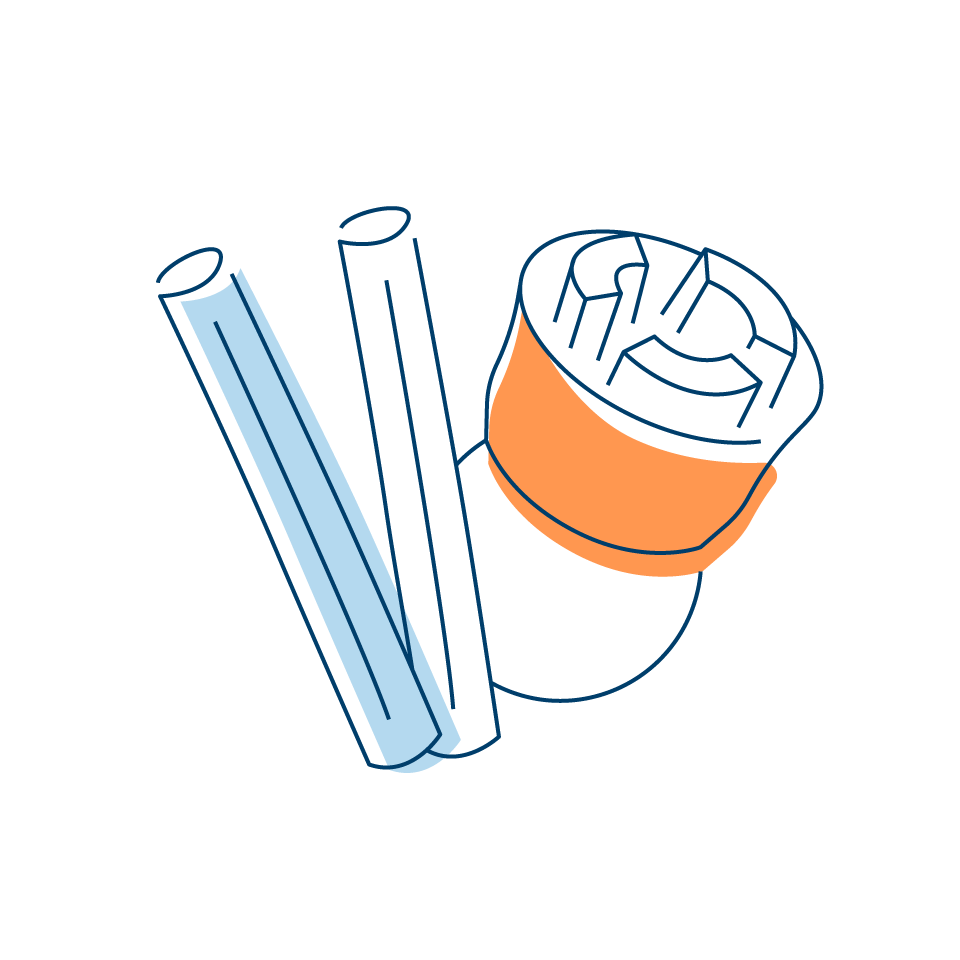 CUSTOMIZE A PACKAGE
You decide how many Bully Buddies you want and how many bully sticks per month are enough for your doggie household.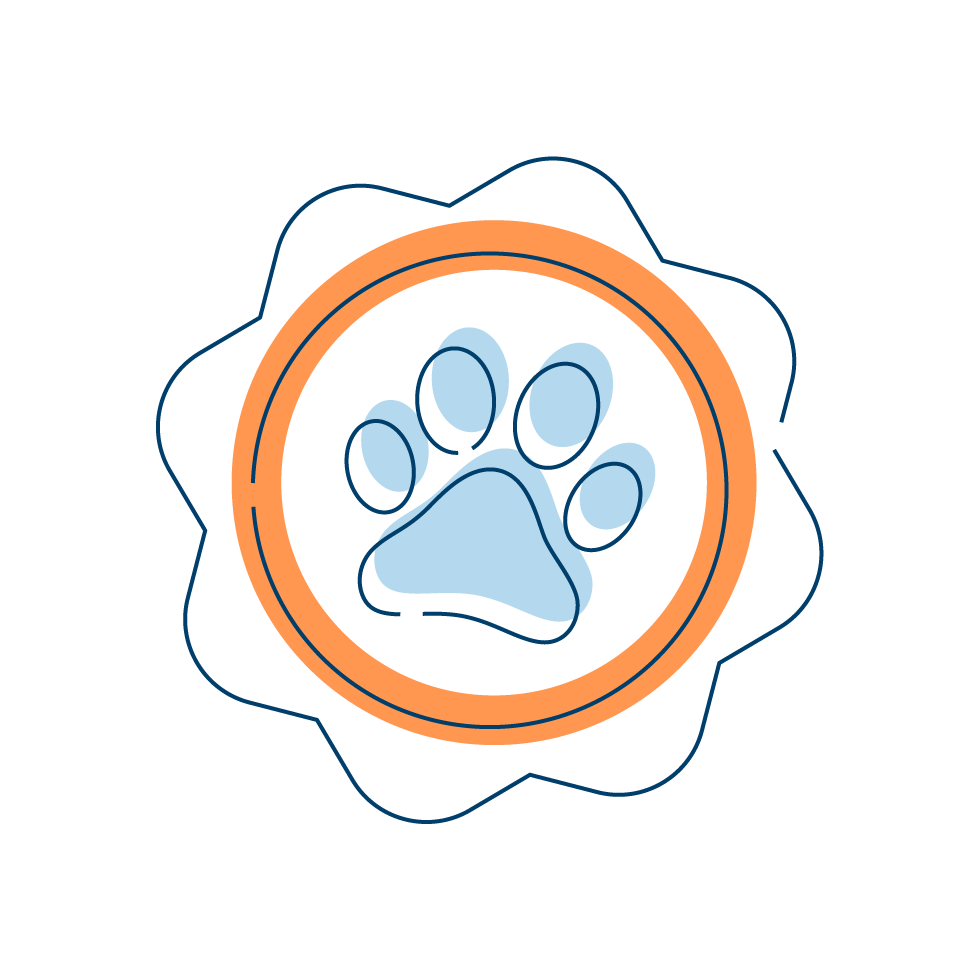 WIN AT POOCH PARENTING
Get premium, hand-picked bully sticks delivered to your door, monthly! Bask in the glory of your dog loving you even more for choosing a safer way to enjoy bully sticks.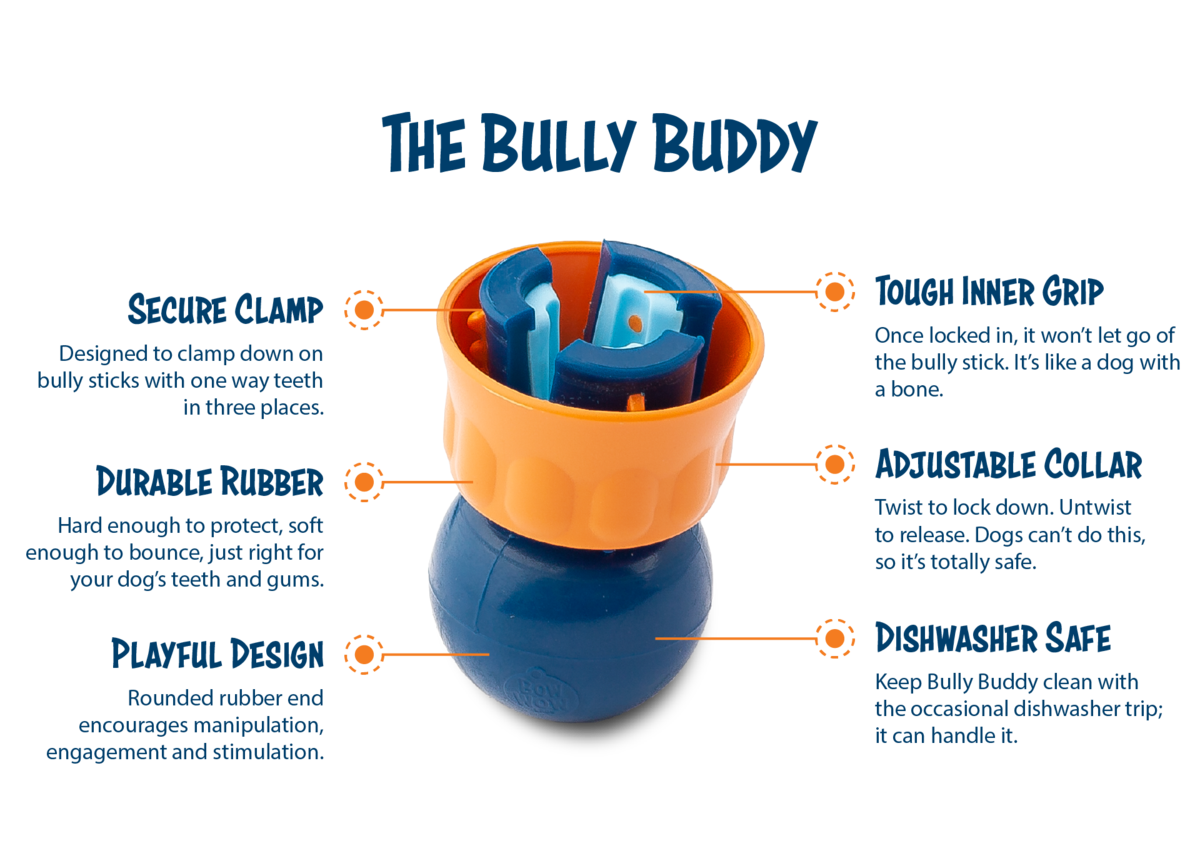 Bully Buddy 1 Starter Kit
Starter Kit Includes:
Bully Buddy 1

Five hand-selected bully sticks

Canvas treat bag

Doggy bandana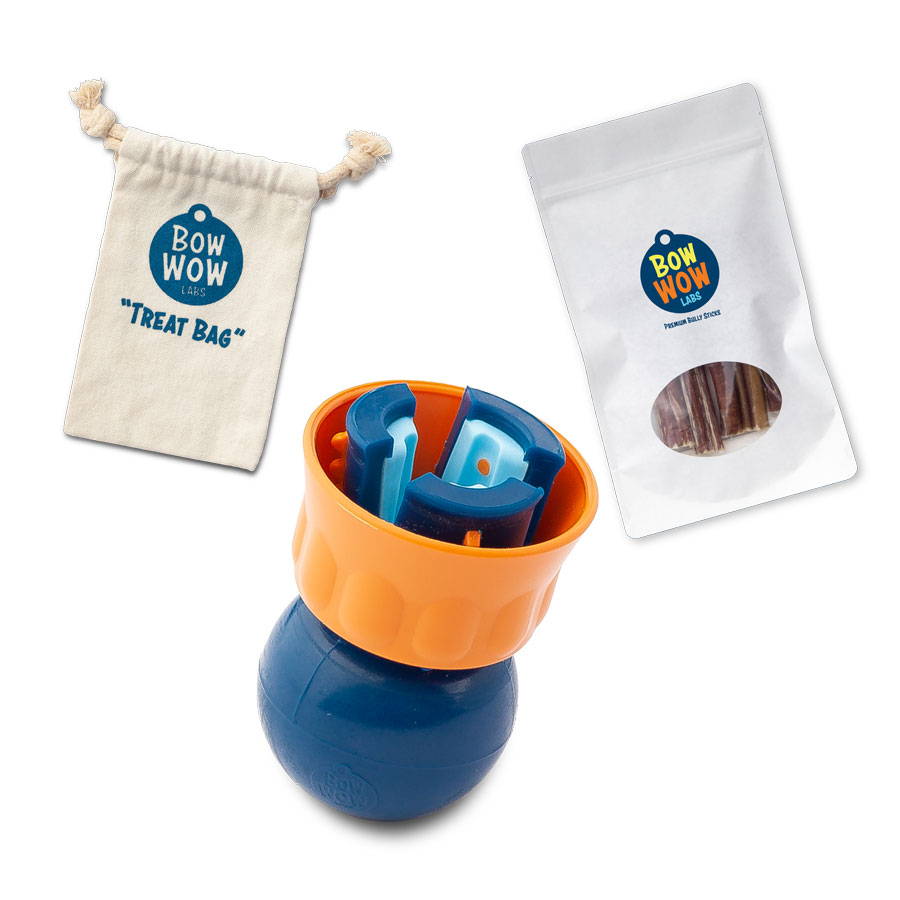 Better Bully Sticks
Our bully sticks and Bully Buddies are a match made in doggie heaven.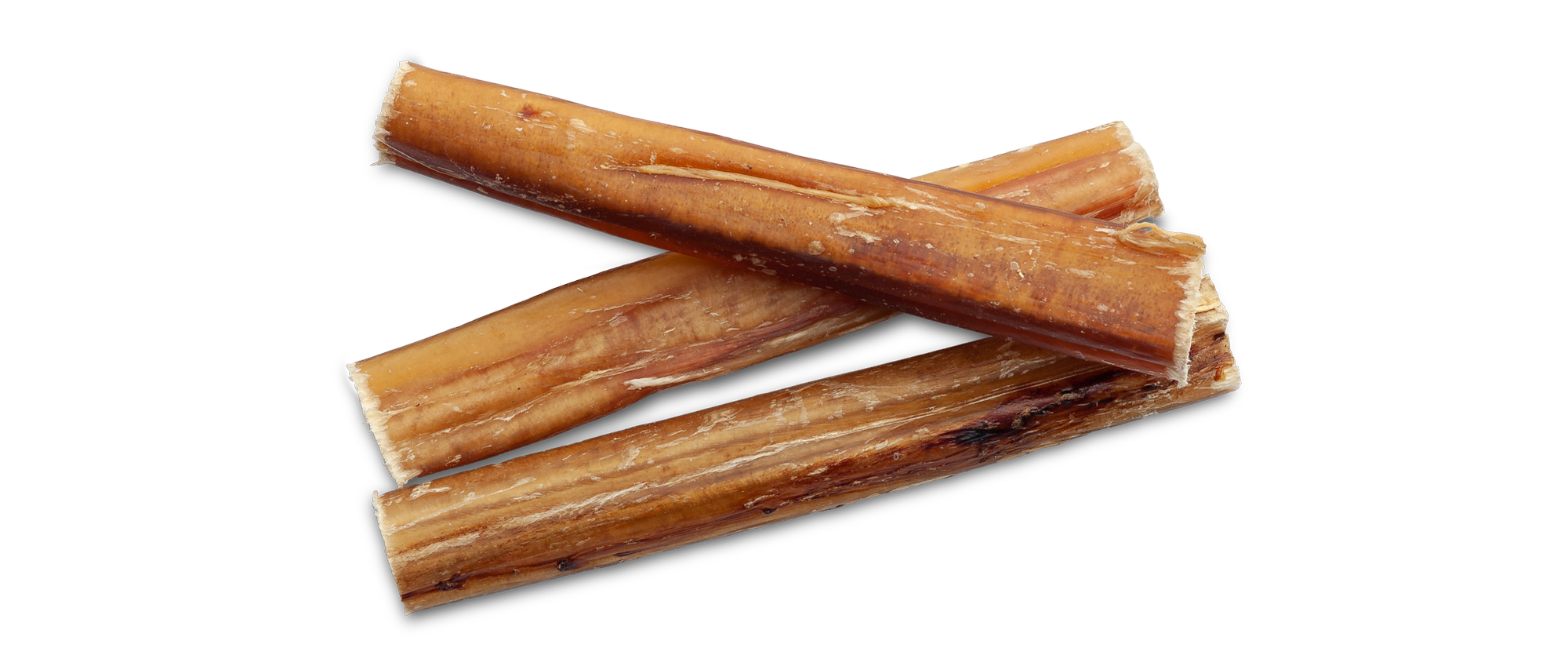 100% Natural
This is no bull. Well, it is bull–in fact, 100% grass fed bull. No hormones or other bad stuff, ever.
Absolutely No Chemicals
No chemicals of any sort are used during the curing process–other treats can't say the same.
Hand Selected
Our bully sticks are hand selected for quality and sizing. Look for the blue dot on your bully stick package - it guarantees we've matched each one for a proper fit in your Bully Buddy.