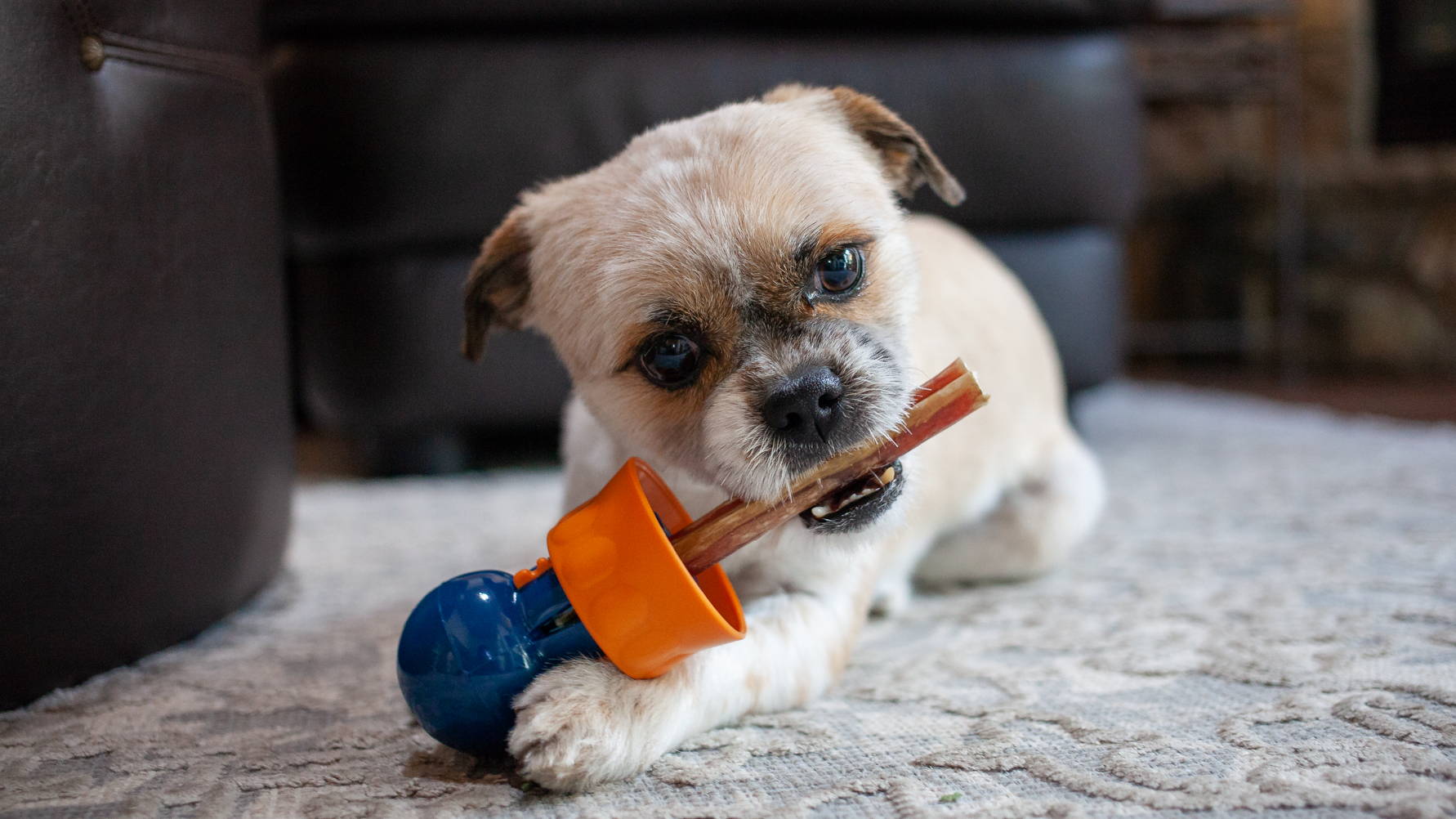 Don't Give Your Pup A Bully Stick Without

Safely secures bully sticks so your dog doesn't choke.
Helps Prevent Choking
The last inch or so of a bully stick is dangerous for your dog. Use a Bully Buddy so they don't choke or swallow it whole.
Promotes Healthy Snacking
When paired with a Bully Buddy, bully sticks are safe, healthy snacks. They promote oral health, a shiny coat, brain stimulation and relaxation.
Eliminates Worry
The Bully Buddy allows you to rest easy knowing your dog can safely and happily chew on a bully stick for hours.
Bully Buddy 1 Starter Kit
$50   

$40
*  One Bully Buddy 1 for dogs 10-25 lbs. More sizes coming soon.
*  One pack of five, right-sized bully sticks
*  One canvas treat bag
*  One Bow Wow Labs bandana
Treat your pup for the holidays! Use code JOLLY20 at checkout to save an additional 20%.
The Bully Stick That Started it All.
Press play to hear the whole story.